08 January 2019

An internationally recognized standard that ensures that our products and services meet the needs of our clients through an effective quality management system.

We have developed and implemented our quality management system in order to improve the overall performance, maintain a high-level of quality. We integrate the attitude of quality in our daily work and continuously challenge ourselves to improve the quality management system to provide services that meet or exceed the needs and expectations of our customers, always complying with the specifications and regulations.

We added a new scope for our business which is Engineering and Supply for Cable trays and ladders beside the Software Development and also the Low Voltage Switchgear.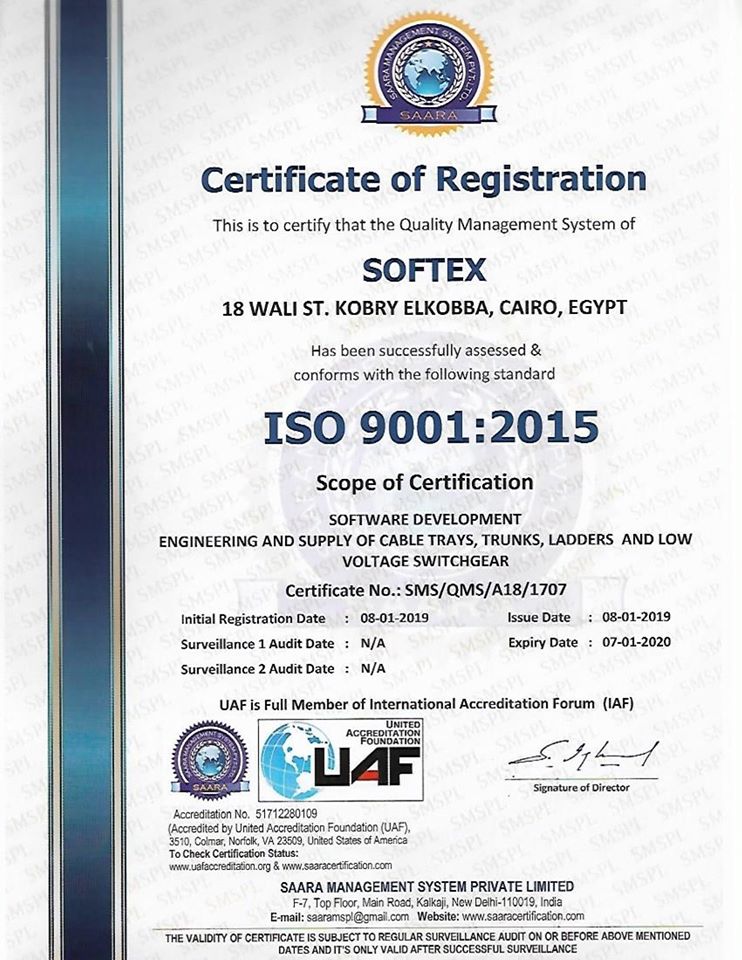 ---